ABOUT MAINSYS
WHO WE ARE & WHAT WE DO
Our Company Profile
All of us in MainSys deeply believe in the opportunities offered by new technologies in companies, so in 2005 we created MainSys, a provider of innovative IT products and services in order to exceed the needs of the market and help our partners grow through the adoption of new methods and procedures.
With passion for our work and love for the company, we push MainSys on a dynamic upward orbit that goes beyond the Greek borders.
We have created an extremely close relationship with our customers for which we feel very proud and at the same time obliged to continue offering them their dynamic competitive advantage.
In MainSys, we all know that the standards have been raised high. We pledge to continue at an even faster pace, on our upward orbit.
Our People
We have learnt to choose partners who share our passion for creation.
We believe that in an increasingly fast-changing market, as the computing, our big "weapon" is the knowledge and experience of our partners.
The aftereffect of this, is our belief that by continuously attending seminars, conferences and workshops, the entire staff of the company can follow developments closely and this also gives us the ability to have original ideas and implementations.
It is worth mentioning that MainSys in collaboration with the University of Athens has created a dynamic section with young people with a hunger for new information technologies. Many of the current executives of the company have come from this group.
Our Certifications
Microsoft chose MainSys as one of the four most developing Greek companies that create software in the section EMEA (Europe, Middle East, Africa).
As a reward for the excellent cooperation between the two companies, MainSys holds a prominent position in the adoption of Microsoft's guide for selected partners.
The guide is named SPEAK 2011 and it is the most powerful way in which Microsoft promotes its partners. It is distributed worldwide in all Microsoft's events of and all around the world, in every Microsoft Office.
We pledge to keep our performance at the highest levels and to continue delivering software and services, helping businesses and organizations that trust us to achieve their goals.
International Certificate – ISO 9001
Our Facilities
In 2009 MainSys moved into its own offices, with an investment of 1.3 million euros, in Kamatero near exit 7 of Attiki Odos.
At the construction of MainSys' facilities particular emphasis has been given on the smart use of electric and photovoltaic energy, maximizing their ecological value.
There have been used systems that manage "smart" buildings and adapt to external conditions. There are nowhere switches and lights turn on and off only by devices iphone and android.
Selected doors have identification for entry with the use of fingerprint, through specific biometric characteristics readers. The aim was to create a building that would be equivalent to MainSys and its human resources.
*The ISO 9001 is an internationally recognized standard for quality assurance and quality management of the company. It is an operational model applied to ensure the expected quality in the products and services offered by a company.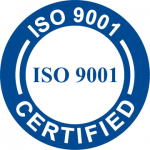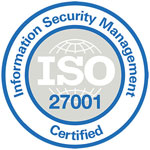 "We are glad to announce that MainSys completed all the required tests and now is part of Cisco's great team! This validates our ability to install, configure, operate, and troubleshoot medium-size routed and switched networks."
Lately, we are a proud Silver member of ORACLE's partner network.

OUR STYLE
GOOGLE – MICROSOFT – APPLE – ANDROID

Our Style
MainSys, aiming to operate in harmony with society and nature integrates social and environmental actions in its business practices.
In MainSys, products are not just tools for companies, but living growing organizations that embody every day opportunities, ideas and experiences thus giving added value to their use.
All MainSys products use power saving technologies, responsibly and consistently with the environment.
The aim of MainSys is penetrating new markets in the coming years and becoming a leader.

We are proud to have joined Hellenic Customer Service Institute (www.customerservice.gr) aiming for continuous improvement of our services & training of our stuff. Forget about B2B or B2C the new trend that will take over all aspects of the business is H2H = Human 2 Human and customer experience/service will play the decisive role.
Speed & Reliability
In the Data Center, the company has placed servers and equipment that worth more than 600 thousand euros, proof of our effort to provide truly right services.
SATISFACTORY SURVEY
READ WHAT OUR CUSTOMERS SAID

How long have our customers been using our products – services?
More than 5 Years of usage
How often do our customers need help from our Call Center?
When updates are available
Our customers' answers after the following questions (Products – Services)
Updates to Newer versions for both Web or Desktop Applications
How immediate was the response to your questions or complaints
The Company fully restored and solved every problem a customer faced
The product-service fully complied with what a customer was looking for
MainSys' products-services fully covered a customer's business needs
The product/service complied with the specifications asked
Our response time to Deliver and Install a new product or service
The general quality of our services met your expectations
Our customers' answers after the following questions (Customer Support)
Updates to Newer versions for our Support and Ticketing Applications
How long did it take us to deliver you the Newest Updates
Our Support was adequate throughout the duration of the Maintenance Contract
Our Team's decision making capabilities and response time
Ease of communication with the company (How long did it take us to answer you or to solve your problem?)
The quality of behavior of our Company's representatives that you came in contact (Department Help Desk)
The quality of behavior of our Company's representatives that you came in contact (Sales Department)
The knowledge depth of our representatives on technical issues and market developments
Overall satisfaction with MainSys
Overall satisfaction with Status Application