STATUS i-APPLICATIONS
IMPROVE YOUR BUSINESS THROUGH OUR APPLICATION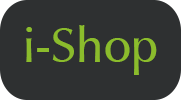 The online store or B2B of enterprise can obtain the mobile version via "i-Shop". It offers business customers the opportunity to learn about the company's products and buy them directly through the environment of the mobile application.
Full list of products related to the list of the online shop
Search of the products
Shopping Cart
Presentation of new products, deals and discounts
Geo-location services for the easy transition of the consumer in the store
Finding outlets and branches
Access to the Social Media of the store (Facebook, Twitter, YouTube)
Offline mode Application
Multilingual Support
Everyone uses smartphones today. Thus, everyone can visit your company's website to preview, order or buy your products, in just a few touches of your smartphone's screen.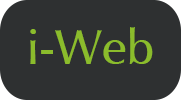 MainSys' "i-Web" application allows the presentation of the company, its products and services, its news and press releases, its clientele, its actions and events, and contact information. Utilizing the existence of geo-location, it gives the ability to find the central unit or a branch of a company and proposes a way to reach via the navigation map. Key features of the application i-Web:
Presentation of the products and the services of the company
Send discount coupons
Presentation of new deals and discounts
Access to digital services from virtually anywhere, even using simple GPRS or 3G signal
Information and contact details of the store and to directly sending email or phone call
Finding outlets and branches
Finding the Business Map and directions via the map navigation operator embedded in the GPS device
Access to the store's Social Media (Facebook, Twitter, YouTube)
Notification and submission of offers using email, Social Media, etc.
Offline mode of application