STATUS ORAMA
IMPROVE YOUR BUSINESS THROUGH OUR APPLICATION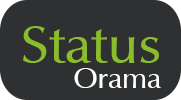 The standard software for Industries in Greece & Cyprus, for the Management of optical products importers, optical shops and chains.
Storage – Purchase
"How much time do you need to encost more than 200 frames and sunglasses and update your warehouse?" Check out the balances of your orders from Suppliers! Give your goods price tags and update your stock in no time, easily and all by yourself! Avoid mistakes in the registry by using the barcode!
Customers – Sales
Fully monitor the process of retail sale, from Order to Delivery. Derive information about the consumer's behavior, to target future offers.
Loyalty System
Attracting a new customer costs 8 times more than retaining a customer. Loyal customers spend 33% more than new customers.
Reminders
How many of your customers make purchases with their insurance fund? After how many years can they renew their frames? Who will remind you of the expiry date of the next check?
Online Store Login
Monitoring and controlling your store's functionality, 24 hours a day, 7 days a week.
eShop Connectivity
Would you like a store with low operating costs and a huge clientele? A shop which sells the goods you have forgotten in the drawers of your physical store? A store that is open 24 hours a day? Learn more about the ultimate commercial application for optical stores and chains in www.statusorama.eu
Ask us NOW for a free presentation of STATUS Orama

Get to know all the opportunities offered by Status Orama and solve all your queries regarding the mode of its operation.