i-STATUS
IMPROVE YOUR BUSINESS THROUGH OUR APPLICATION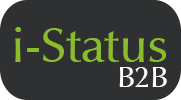 "i-Status" provides you all the information required for the proper management of your business. It contributes to increase productivity and reduce management time and cost of the mobile business executives while giving important information to the Commercial Department for the efficiency of the staff. The users have access to the data of "Status Business" and derive information such as:
Storage Management
Availability
Sales Analysis with all criteria
Orders
e-Shop Sales
Sales analysis by branch
Analysis of cash
B2B Operation
Scrolling to the device settings the identifications are stored and i-Status imports them automatically without having to type them every time.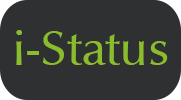 The innovation of the application is that it receives messages even when it is closed, ie when the device user hasn't turned it on.
Administrators View
System administrators have access to messages, they can create new, send messages, receive statistics for the mobile devices (even per device type) that have downloaded the apps. Available on i-pad, i-phone and all Android devices.