E-SHOP CREATION
CREATE YOUR OWN CUSTOM E-SHOP APPLICATION

E-SHOP CONSTRUCTION
Retail Stores
The development of the e-commerce in 2013 is spectatular; 1.9 million Greeks purchased on-line products or services that valued a total of 2.9 billion Euros and made an annual average of 20 online purchases worth 1.600€. Measurements are clear, if you want to get a piece of the pie you have to get your own online store, with:
Secure Transactions through Banks
Multiple Searching Filters
Visibility Mechanisms in Prices' Search Engines
Free Training for your staff
Your iPhone – Android Application
High Standards Hosting
Content Management System made by MainSys
Commercial Application in our Cloud, connected live to your E-shop
In 2014, statistics recorded that more than 80% of the customers in Greece, had done an online research before buying a product (either online or in a physical store).
INTERCONNECTIONS BETWEEN E-SHOP SALES
Including Google Analytics
We take over the interconnection of your e-shop with the absolute measurement tool; Google Analytics. Find out which pages of your e-shop have the most visibility, where do your potential customers come from (funnel tracking), see how effectively you utilize your keywords and if the Google Adwords campaign you are currently running has the desired effect on sales.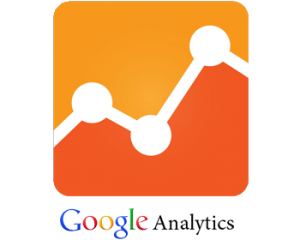 INCREDIBLE SPEED WHEN VIEWING PRODUCTS
Page Caching
What all lovers of technology are searching today is 'speed'. Today the 'fast' internet is a fact. However, speeds of 12 Mbps, 24Mbps, 50Mbps are meaningless if the speed display of the products and the pages of your web shop is painfully slow. The loading speed of the shop affects not only the sales, but also the scores of the search engines in Google. For these reasons, we give a great emphasis on speed storage and loading, caching (storing pages in cache), so that the mission of the pages of the shop to be rapid.
ABILITY TO PURCHASE WITHOUT REGISTRATION
Single-Page Checkout
The main objective of a successful online store is the customer to be able to add easily products to the cart and complete the order. There shouldn't be needed a lot of steps between the selection and purchase of a product. And certainly the buying process should not be difficult, because it would prevent the prospective customer to complete the purchase.
In MainSys through dozens of usability tests, we have developed procedures to complete the purchase in one page (One Page Checkout) and products purchase procedures without subscription.
Curious see one of our eShops
Visit our eShop to get a glimpse
SEO – WEB PROMOTION
PROMOTE YOUR BUSINESS AND BE ON THE TOP GOOGLE'S RESULTS

Request your offer Now!

Chose one of our explicit offers